Welcome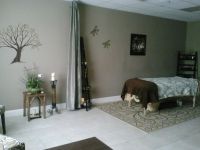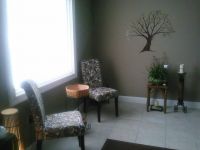 To a healing and therapeutic atmosphere in my space at 2030 Straits Tpke Middlebury.

I am committed to providing affordable, high quality bodywork in a safe, comfortable environment. I'm a licensed professional who loves what I do and and take great pride in my work.
My intention is to enhance your physical, emotional and spiritual well-being by naturally supporting
your body's own innate healing abilities through the many modalities of therapeutic bodywork that I offer here at Back In Balance.
In our desire to be effective and fair to all of our clients, and out of consideration for our therapists' time, we have adopted the following policies:
If you can't make your scheduled appointment kindly call or text us to reschedule. All cancelations require a 24 hour notice or a $35 fee will be charged. If I am able to fill your time slot the fee will be waived.
"No Shows" will be charged for their "missed" appointment, and future service will be denied until payment is made.